WELCOME
CyberEdTalks, is a division of the global events arm of Information Security Media Groups (ISMG). The CyberEdTalks brand hosts summits around the world in markets that have been determined to be underserved, providing much needed content and education to information security professionals. Content provided at CyberEdTalks events focus on the local culture and language of these communities, providing a unique experience for both attendees and sponsors.
Speakers

/ Featured Summit Speakers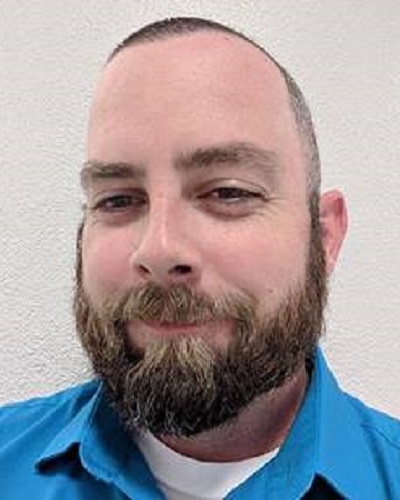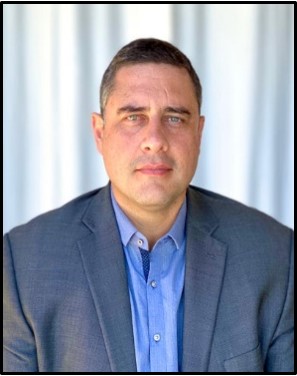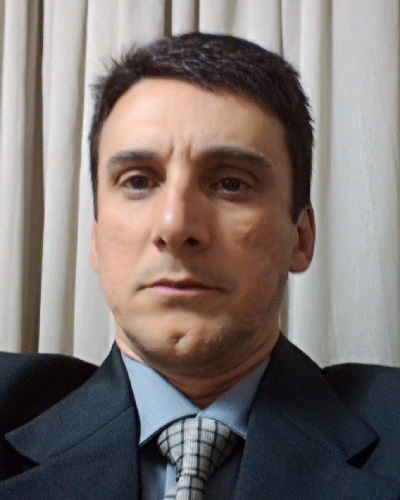 Call for Speakers is Now Open!
Interested in addressing ISMG's global audience of cybersecurity, information security, fraud, risk and compliance professionals?
Click here to learn more!
Schedule

/ Session Date & Times
8:00 am - 8:45 am
Registration & Networking | Credenciamento
8:45 am - 9:00 am
Opening Remarks | Abertura do evento com Rafael Narezzi, estrategista de cibersegurança
9:00 am - 9:45 am
Cybersecurity Threat Intelligence for a Global Economy | A Inteligência de Ameaças Cibernéticas Para Uma Economia Global
Speaker:
Jaime Chanaga, Managing Director for Cybersecurity, NTT Data
English
In March 2019, the World Economic Forum (WEC) and its Economic Intelligence Unit (EUI) recently identified "cyber-attacks and data integrity concerns crippling large part of the internet" as one of the Top Ten Global Risks in 2019. In the US, the Director of National Intelligence recently testified before the Senate Select Committee on Intelligence in January 2019 that cyber capabilities including cyber espionage, attack, and influence operations are increasing to gain an economic advantage over the US and its allies. Going one step further, the DNI identified China as being the most significant cyber threat to the interests of the US.  According to some estimates, if Cybercrime were a country, it would have the 13th highest GDP in the world. Industry or country borders no longer isolate organizations, businesses, and companies of all sizes. Today's enterprises are interconnected, and their fate depends on their ability to keep up and stay ahead of global trends in cybersecurity.  Businesses must be able to understand global trends in cybersecurity to better protect their core business assets, employees, customers, and business partners. Today no business no matter whether a billion dollar company or a small-medium sized business has enough investment capital to undertake a comprehensive global view of cybersecurity risks. We will explore in today's conversation 3 Strategies to help businesses of any size to implement world-class Cybersecurity Threat Intelligence for a Global Economy in support of your business regardless of industry.
Português
Em março de 2019, o Fórum Econômico Mundial (FEM) e a sua Unidade de Informação Econômica (UIE) identificaram os "ciberataques e os problemas de integridade de dados, que paralisam grande parte da internet", como um dos dez maiores riscos mundiais em 2019. Nos EUA, o Diretor de Inteligência Nacional afirmou recentemente, em janeiro de 2019, perante o Comitê Especial de Inteligência do Senado (Senate Select Committee on Intelligence), que os recursos cibernéticos, incluindo espionagem, ataques e operações de influência, estão aumentando para obter uma vantagem econômica sobre os EUA e seus aliados. Além disso, ele identificou a China como a maior ameaça cibernética aos interesses dos EUA. De acordo com estimativas, se o cibercrime fosse um país, teria o 13º maior PIB do mundo. As fronteiras setoriais ou políticas já não isolam mais as empresas, independentemente se de pequeno ou grande porte. Hoje, elas estão todas interconectadas e seu futuro depende do quanto conseguem acompanhar ou se manter à frente das tendências globais de segurança cibernética. É preciso entender essas tendências para que as empresas possam proteger melhor seus principais ativos comerciais, funcionários, clientes e parceiros comerciais, porque atualmente nenhuma delas, seja uma empresa de um bilhão de dólares ou de pequeno-médio porte, tem capital de investimento suficiente para implementar uma visão global e abrangente dos riscos de segurança cibernética. Na conversa, vamos abordar 3 Estratégias para ajudar empresas de qualquer tamanho e setor a implementar a inteligência de ameaças cibernéticas para uma economia global.
9:50 am - 10:30 am
ENaDCiber
Speaker:
Coronel Paulo Sergio, Escola Nacional de Defesa Cibernetica (ENaDCiber)
English
In February this year, the Ministry of Defense of Brazil inaugurated the National School of Cyber ​​Defense (ENaDCiber). In this event, Colonel Paulo Sergio will present an overview of the Brazilian Cyber ​​Defense and the research, development, operation and management in the area to improve the qualification of the national workforce for the sector.
Português
Em fevereiro desde ano, o Ministério da Defesa do Brasil inaugurou a Escola Nacional de Defesa Cibernética (ENaDCiber). No evento, o Coronel Paulo Sergio apresentará um panorama geral sobre a Defesa Cibernética Brasileira e sobre os trabalhos de pesquisa, desenvolvimento, operação e gestão na área para a melhoria da qualificação da mão de obra nacional para o setor.
10:30 am - 11:00 am
Exhibit & Networking Break
11:00 am - 11:30 am
A New Approach to Security | Uma Nova Abordagem de Segurança
Speaker:
Nycholas Szucko, Diretor de Cybersecurity na Microsoft
English
With such a hostile threat environment, the number of attacks growing daily, not to mention the challenges of hiring and retaining talent, if we do not take a platform, automation and orchestration approach, it will be very difficult for us to be one step ahead of the attackers. When we speak of conformity, the challenge does not become any easier, especially in our reality where compliance, standards and certifications is not the reality of several sectors of the industry. Nycholas Szucko, Diretor de Cybersecurity na Microsoft will share how companies have been successful in meeting these challenges, preparing for a whole connected and barrier-free world.
Português
Com o ambiente de ameaças tão hostil, o número de ataques crescendo diariamente, sem contar com os desafios para contratar e reter talentos, se não adotarmos uma abordagem de plataforma, automação e orquestração será muito difícil estarmos um passo à frente dos atacantes. Quando falamos em conformidade, o desafio não se torna de maneira alguma mais fácil, principalmente para nossa realidade onde conformidade, normas e certificações, não é a realidade de diversos setores da indústria. Vou compartilhar como empresas vem tendo sucesso em encarrar estes desafios, se preparando para um mundo todo conectado e sem barreiras.
11:30 am - 12:10 pm
A Conversation with a Member of FBI Cyber OPS | Conversa com a equipe do FBI Cyber OPS
English
Survey results of the cases of cyber attacks and damages that they have caused in recent years. New trends in digital crime and new cyber security strategies to combat them.
Português
Levantamento sobre os casos de ataques cibernéticos e prejuízos que eles causaram nos últimos anos. Novas tendências de crimes digitais e novas estratégias de segurança cibernética para combatê-los.
12:10 pm - 1:30 pm
Executive Forums & Networking Lounge
1:30 pm - 2:15 pm
Connected Medical Devices, Data Protection in Medicine and Cybernetic Risks | Dispositivos Médicos Conectados, Proteção de Dados na Medicina e Riscos Cibernéticos
Speaker:
Dale Nordenberg, Co-fundador e Diretor Executivo do Consórcio de Inovação, Segurança e Segurança de Dispositivos Médicos (MDISS) – Dispositivos Médicos
English
These will be topics covered by Dale Nordenberg. For him, cyber risk should be promoted as a 'public health problem' and not as a technical problem. The great danger lies in dealing with strangers, because you can not manage the 'unknown'. In his speech, Dale will also list the major breaches, risks and prevention work.
Português
Esses serão tópicos abordados por Dale Nordenberg. Para ele, o risco cibernético deveria ser promovido como um 'problema de saúde pública' e não como um problema técnico. O grande perigo está em lidar com desconhecido, pois não se pode gerenciar o 'desconhecido'. Em sua palestra, Dale ainda listará as principais brechas encontradas, riscos e trabalhos de prevenção.
2:20 pm - 3:00 pm
Exploration of Medical Devices and Unpublished Research | Exploração de Dispositivos Médicos
Speakers:
Jesse Young, Principal Security Researcher at QED Secure Solutions
Carl Schuett, Security Researcher, QED Secure Solutions
English
Recently, the FDA has issued a recall for a number of insulin pumps due to cybernetic vulnerabilities that can result in harm to the patient. This presentation by two of the researchers behind the recent survey that led to the recall will summarize the technical details of the findings and demonstrate how one can remotely hack and control the delivery of insulin to a patient.
Português
Exploração de Dispositivos Médicos e pesquisa inédita. Recentemente, a FDA emitiu um recall para uma série de bombas de insulina devido a vulnerabilidades cibernéticas que podem resultar em danos ao paciente. Esta apresentação, por dois dos pesquisadores por trás da recente pesquisa que levou ao recall, resumirá os detalhes técnicos das descobertas e demonstrará como alguém pode remotamente hackear e controlar a entrega de insulina a um paciente.
3:00 pm - 3:30 pm
Coffee break com CyberEdtalks from the Industry
3:30 pm - 4:10 pm
Painel de debate - O Uso de Dispositivos Médicos, Riscos e Segurança
Speakers:
Jesse Young, Principal Security Researcher at QED Secure Solutions
Dale Nordenberg, Co-fundador e Diretor Executivo do Consórcio de Inovação, Segurança e Segurança de Dispositivos Médicos (MDISS) – Dispositivos Médicos
Dra. Priscila Raupp Da Rosa
Flavio Povoa, Security Consulting Systems Engineer, Aruba Networks
English
We will hear from Jesse Young, Carl Schuett and Dale Nordenberg, and other experts who will join them to discuss the issue with one another and the audience.
Português
Após palestras com Jesse Young, Carl Schuett e Dale Nordenberg, mas especialistas se juntarão a eles para debater a questão com o público presente.
4:15 pm - 4:45 pm
What Can a Hacker Do In 3 Hours? | O que um hacker pode fazer em 3 horas?
Speaker:
Greg Rosenberg, Global Solutions Engineer, Sophos
English
Learn more about the current threat scenario. We will discuss threat agents and their motivations; tactics, techniques and procedures and how the landscape is changing. We'll detail click-to-click activities to help illustrate the ease with which hackers can move around in unsafe environments and how you can effectively defend yourself and your organizations.
Português
Saiba mais sobre o atual cenário de ameaças. Vamos discutir os agentes de ameaça e suas motivações; táticas, técnicas e procedimentos e como a paisagem está mudando. Vamos detalhar as atividades clique-a-clique para ajudar a ilustrar a facilidade com que os hackers podem se movimentar em ambientes inseguros e como você pode efetivamente defender a si mesmo e suas organizações.
4:45 pm - 5:30 pm
Painel de debate - Industria
5:35 pm - 5:45 pm
Encerramento
SPONSORS

/ Supporting Organizations
LOCATION

/ Venue & Address
Virtual Summit
Register and attend online.
Live presentations, speaker Q&A, and Expo Hall demos will all be held on our virtual platform.
WATCH SESSIONS ONLINE
For our premium members, we offer online webinars from all of our past events. Become a member now to get access to keynotes and important sessions from previous events.
Become a Member