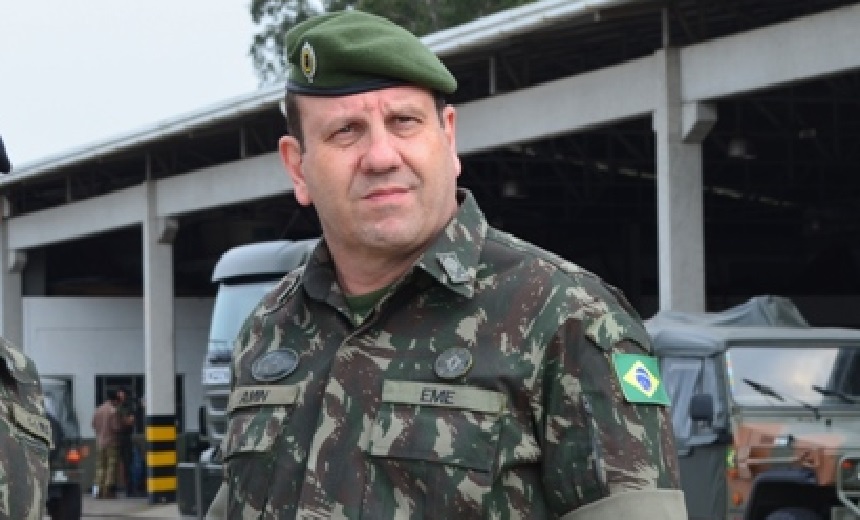 Speaker:
Ltg. Guido Amin Naves, Official General, Cyber Command, Brazil
English
After three years of the creation and implementation phases of Com D Ciber, as an important step in the establishment of the Cyber Sector in the Brazilian defense, a phase of consolidation of the capacities obtained begins. For this consolidation after studies, it was concluded by a strategic direction for the actions to be carried out in this cycle that begins. The Commander of Cyber Defense will present this strategic direction for the sector, whose consolidation depends on the engagement of all society and the Brazilian State.
The following topics will be addressed:
The threat
The Cyber Sector in Defense Timeline
The current state
The searched state
The strategic model proposed to achieve the objective
Português
Após três anos das fases de criação e implantação do Com D Ciber, como passo importante do estabelecimento do Setor Cibernético na defesa brasileira, inicia-se uma fase de consolidação das capacidades obtidas. Para esta consolidação após estudos realizados, concluiu-se por um direcionamento estratégico para as ações a realizar nesse ciclo que se inicia. O Comandante de Defesa Cibernética apresentará esse direcionamento estratégico para o setor, cuja consolidação depende do engajamento de toda a sociedade e do Estado Brasileiro.
Serão abordados os seguintes tópicos:
A ameaça
A linha do tempo do Setor Cibernético na Defesa
O estado atual
O estado buscado
O modelo estratégico proposto para atingir o objetivo